We are proud of being able to introduce our new Wendy dress to our collection! The Wendy dress is a piece of art - the design of the pattern comes from the American artist Wendy McWilliams whose eye for color, shape and composition I have long admired!
I followed Wendy on instagram to get inspiration for color combination and patterns and wrote to her telling her how much I liked her artwork. She then told me that she had seen our clothes on instagram and loved them, and the conversation kicked off from there… When presented the idea of printing one of her paintings on a piece of clothing she got very excited! She then picked out a painting with a lot of color and fun shaped and sent it to us by mail to be photographed.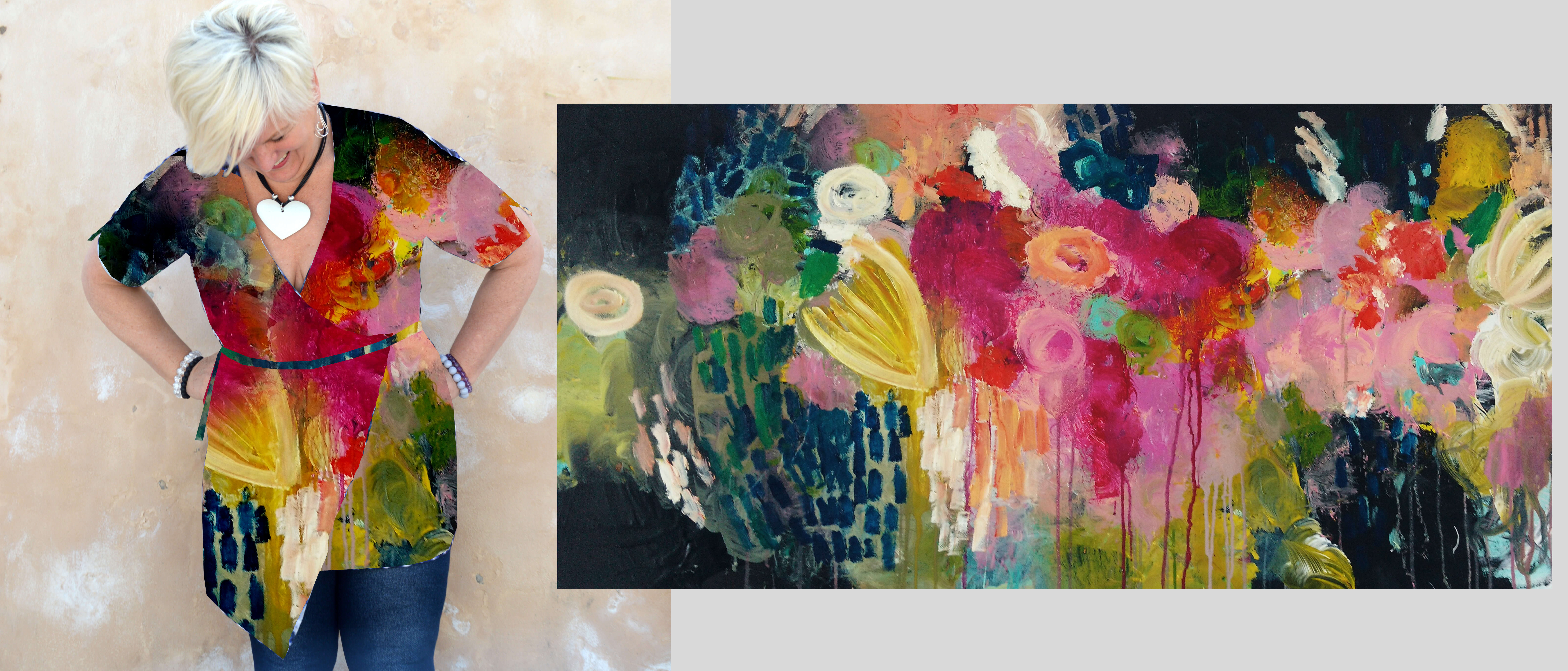 A first sketch of how the painting could look on a piece of clothing.
Once we had the artwork as a digital copy we sent it to the printing service, who then made a pattern out of it.
We wanted the pattern to be printed on a simple design that would fit many and of course flow beautifully to bring life to the pattern.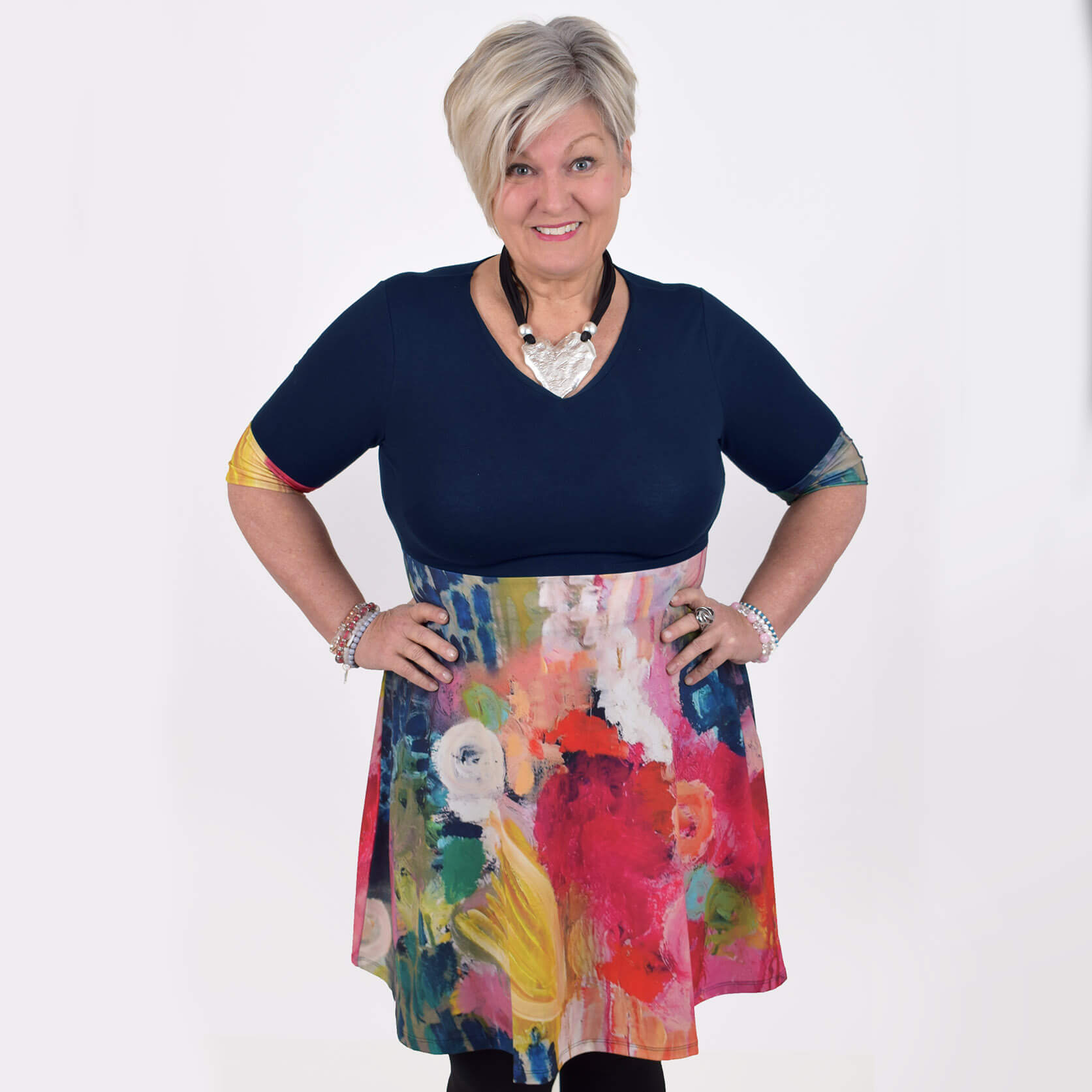 Marie the prototype, which was later on rejected when retailers and colleagues took a vote. We wanted more of the beautiful pattern, so we decided to try a version of our Beata tunic, with the pattern covering all of the fabric.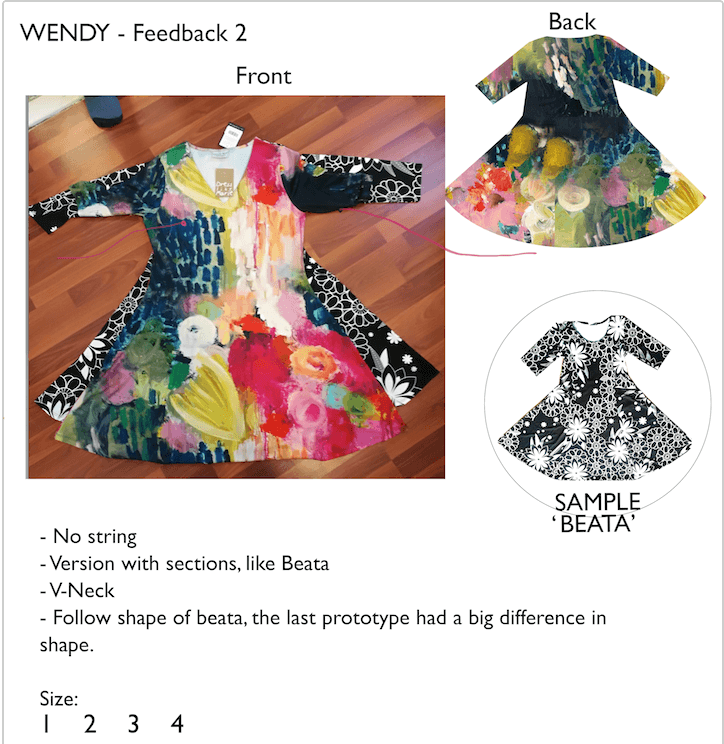 We continued to work on the prototype and ordered yet another one - this time fully covered in the pattern, just like our popular Beata, but with a beautiful V-neck. After a couple of prototypes we managed to nail it and at last our Wendy was ready to be ordered! <3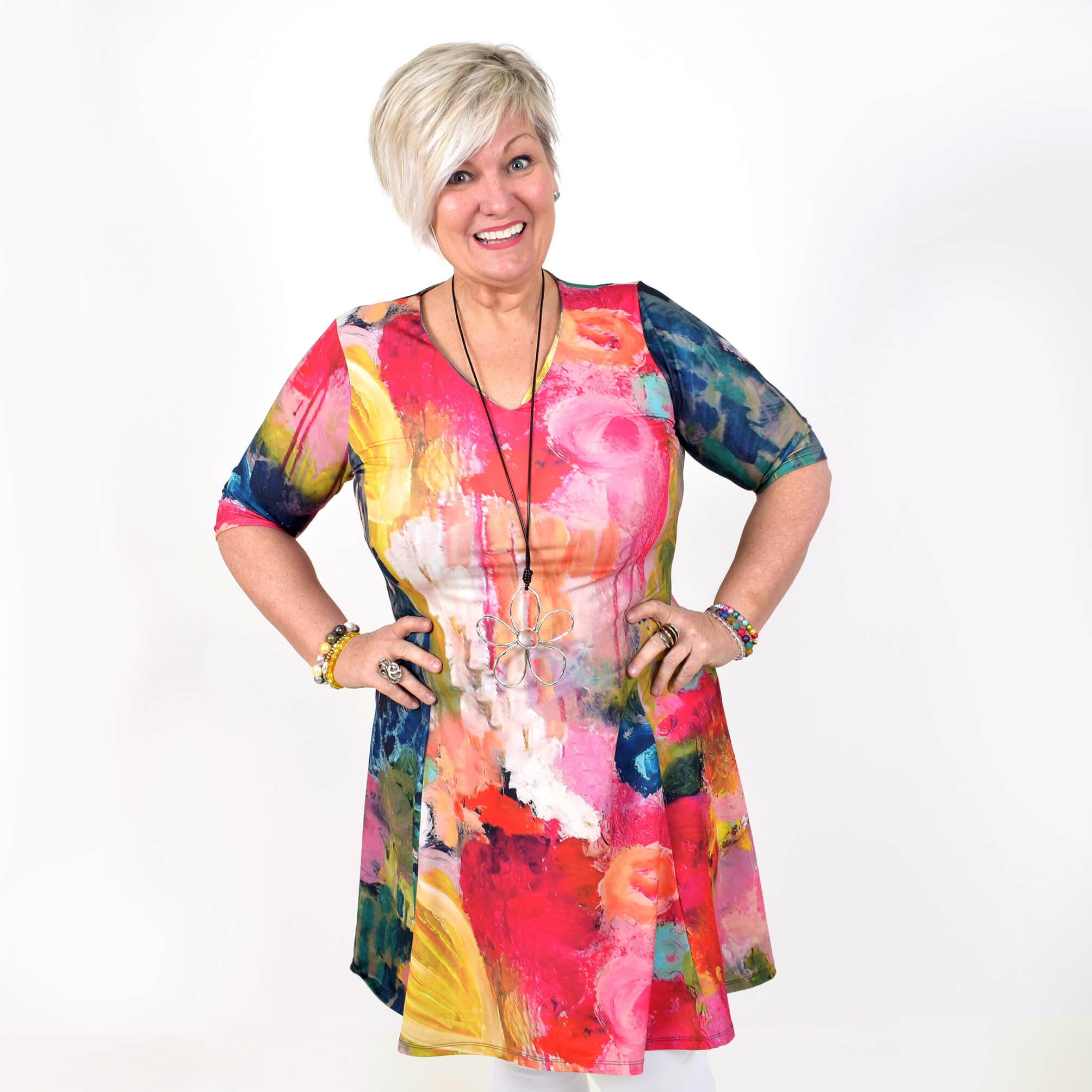 I love this dress - it is perfect for every occasion this summer! You get happy just by seeing the colorful pattern! Every tunic is unique and divided into pink or petroleum, depending on which color is more prominent around the face. In the picture above you can see an example of a pink version, and below you can see the artist herself in petroleum and in the next picture Hanna and Lisen, from Dress like Marie Vasa, each dressed in a Wendy in petroleum!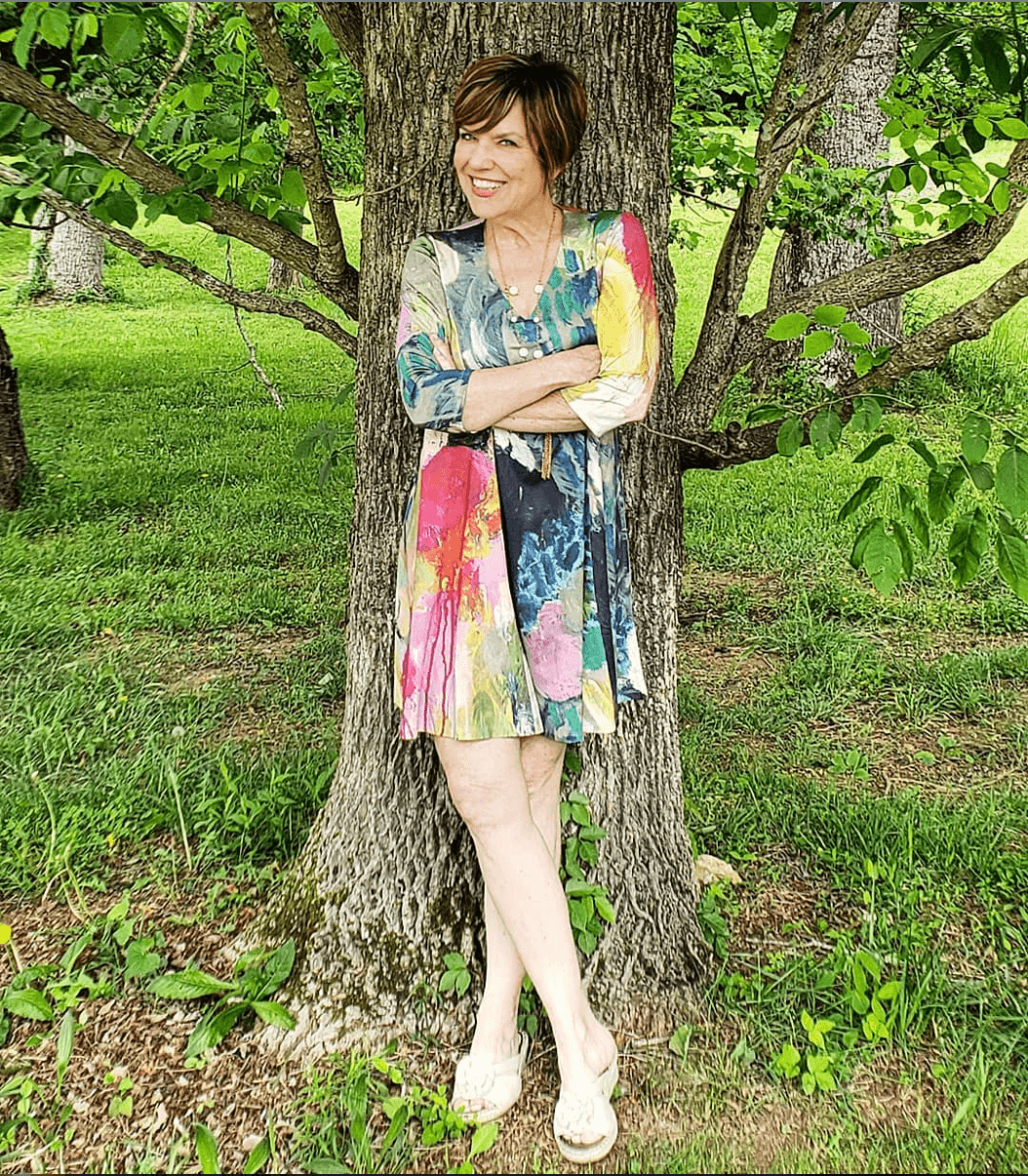 Wendy McWilliams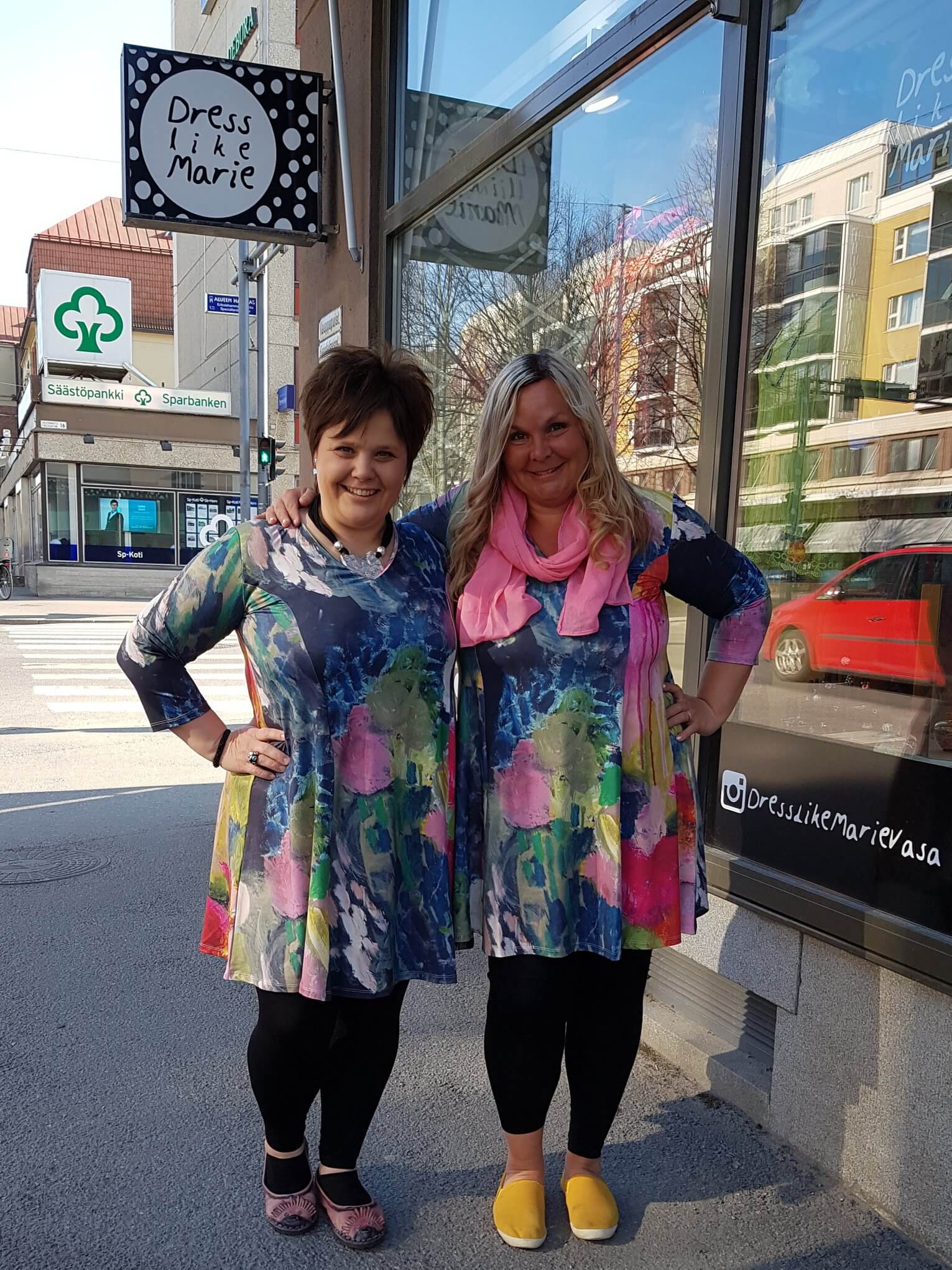 Lisen and Hanna from Dress like Marie Vasa
Wendy is available in sizes S up to 4XL and each tunic is unique because of the variation in the coloring of the pattern. If you wish to have a specific color closer to your face you can write a comment in the comment section while making an online purchase. In store you can pick and choose freely!
I hope you love this dress just as much as I do! <3 Now, flourish in this piece of art!
Hugs/
Marie