Our latest splash of color, the poncho 'Laila' has not gone unnoticed by anyone, right? The incredibly comfortable poncho, made out of cotton in all the colors of the rainbow. They barely made it to the warehouse before they were shipped off again to their new owners. The following week they were almost out of stock, already! Our supplier was SO happy over that you liked them, just as much as we do!
The story of the network of artisans behind the product is so inspiring that I feel compelled to share it with you.
We got to know the artisans through our other suppliers in Nepal (the same people who make 'Sanja') who has worked alongside us for years now. We met our contact Hemlata through an acquaintance of mine, from whom I have bought clothes from in Spain. She has worked in the clothing industry for years and adores her job. They work for 8 hours a day with breaks in between. They only hire professionals, both mena and women, and never use child labour. I have a strong confidence in Hemlata and always ask her to find new, fun goods that we can introduce to our collection. That was how we found the poncho.
The poncho is made by a network of women specialized in crocheting. The women are able to work from home, which allows them to take care of their family at the same time. They get paid by each finished piece of garment and are thus able to decide how much they are willing and able to work.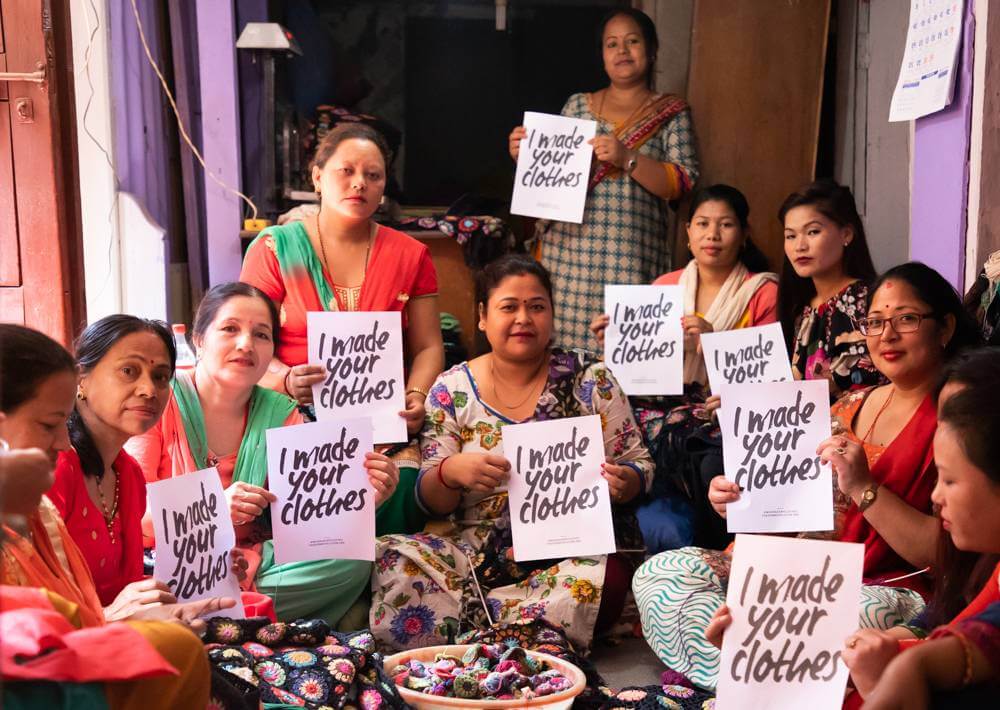 The women enjoy working and are happy to be employed. Hemlata has pointed out several times how important it is for her to be able to provide the women with work, and we have many tunics with crocheted details in the making. She has explained how challenging it has been since the earthquake in Nepal and that there was a lack of jobs for a while afterwards, but that the amount of jobs is on the rise, partly thanks to the export of clothes to Europe.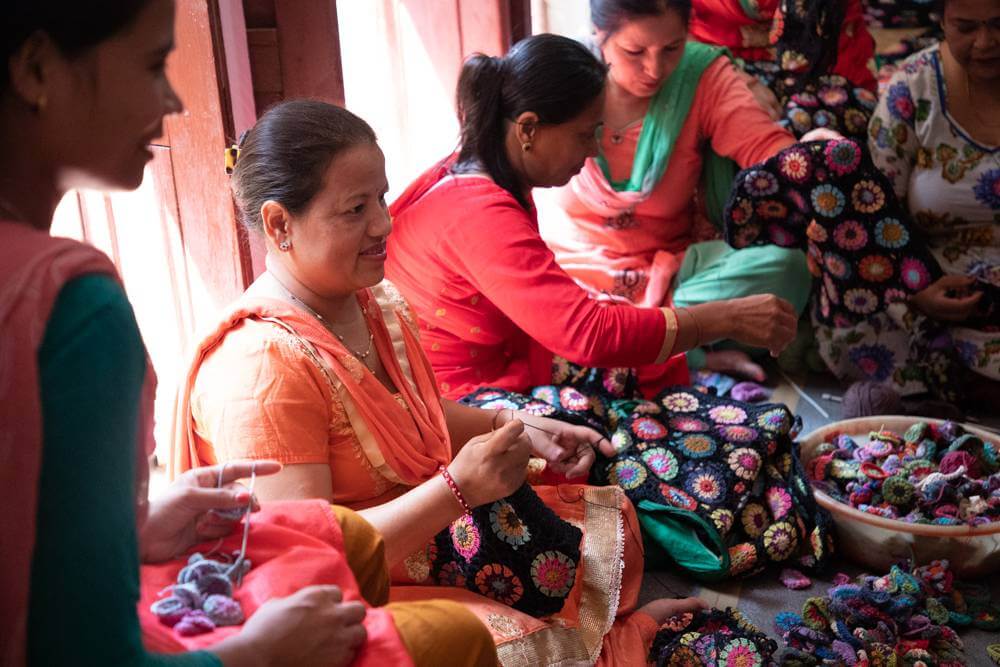 Here you see the making of our new hats and scarves in the same style as the poncho :)
Some of you may already have seen the pictures and videos of the production of your popular Sanja tunics, which we have shared earlier, but I received such a wonderful pictures from Hemlata that I just had to share with you. Here you can see the whole team gathered together! Soon they will start the production of a tunic, with beautiful embroidery in soft velvet, that we have ordered. The tunic is called 'Edith' so keep an eye open for it… I will share a sneak peak of it further down… I am too excited not to!
The initiative #IMadeYourClothes was taken by 'Fashion Revolution' who work for transparency in the clothing industry - that consumers will know the origin of their clothes, in the same way that we know where our food comes from.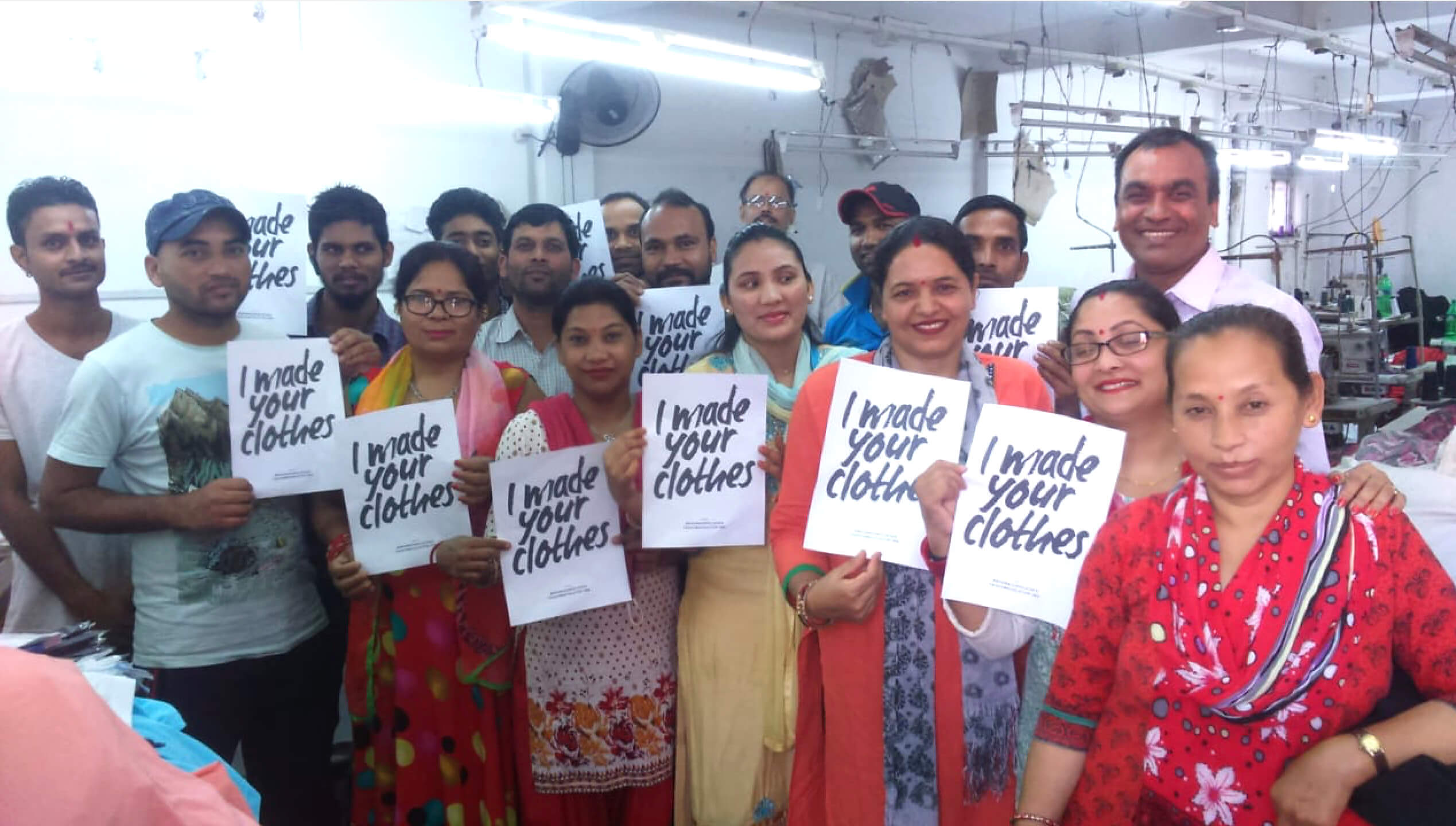 Check out the embroidery on 'Edith'! <3
We also received a couple of lovely pictures from the making of our wonderful favorite 'Vanja'.
Hugs,
Marie